Did you go somewhere interesting this summer? Did you discover a place that piqued your curiosity? Did you seek out, or stumble onto, an interesting environmental (hi)story?
We asked, you answered. And supplied captions.
Here are some of the submissions from our loyal and adventurous readers.
---
Arianna Russo
The Skógafoss is one of the largest waterfalls in Iceland. Legend has it that the first Viking to settle in this area buried a treasure in the cave behind the waterfall. (1 August 2018)
Landmannalaugar is located in the Highlands of Iceland. It is known for its geothermal baths and its beautiful landscape. For centuries, weary travellers would use these geothermal hot springs as a form of relaxation after long excursions. (2 August 2018)
---
Kenny Reilly
I was in Nassau, Bahamas for a week, and I got the opportunity to visit a national park called "Primeval Forest." As the capital of the Bahamas, Nassau has experienced intense tourism as well as mass exploitation of its forests. Combine this context with me reading up on debates around "pristine wilderness,"and you got me thinking about how nations have developed discourses on what is "natural" and where that boundary ends. It was a great trek, though we were told that people would come looking for us if we did not arrive back at the entrance in one hour and thirty minutes! Multiple sinkholes scattered throughout(140 to be exact), with poison wood, and limestone caverns made for one unforgettable experience.
---
Katrin Kleemann
The salt pans near Marsalforn on the northern side of the island of Gozo, Malta. Sea salt is still harvested here by salt farmers in the morning, potentially since Roman times.
---
Mica Jorgenson
Tadoussac is at the confluence of the St. Lawrence and the Saguenay Rivers in Quebec. The mix of water from the two rivers and the Atlantic ocean creates a nutrient rich habitat for all kinds of sea life. Tadoussac has a long history of continuous economic use by Innu nations, fur traders, and the pulp and paper industry. Hôtel Tadoussac, the large red building at centre, was built in 1864 as a tourist resort. Now the whole area is a mecca for whale watching – belugas, humpbacks, right whales, and others gather here to feast on krill in the summer months.
I visited Tadoussac this summer as part of a French language course. Quebec was in the midst of its hottest July on record. The heat, and the tumultuous weather that came with it, made me wonder how human relationships with this spot will change in the future. Tadoussac and the surrounding marine environment are protected by Parks Canada, but these protective measures cannot control industrial activity upriver, or the steady the warming Atlantic Ocean.
---
Josh MacFadyen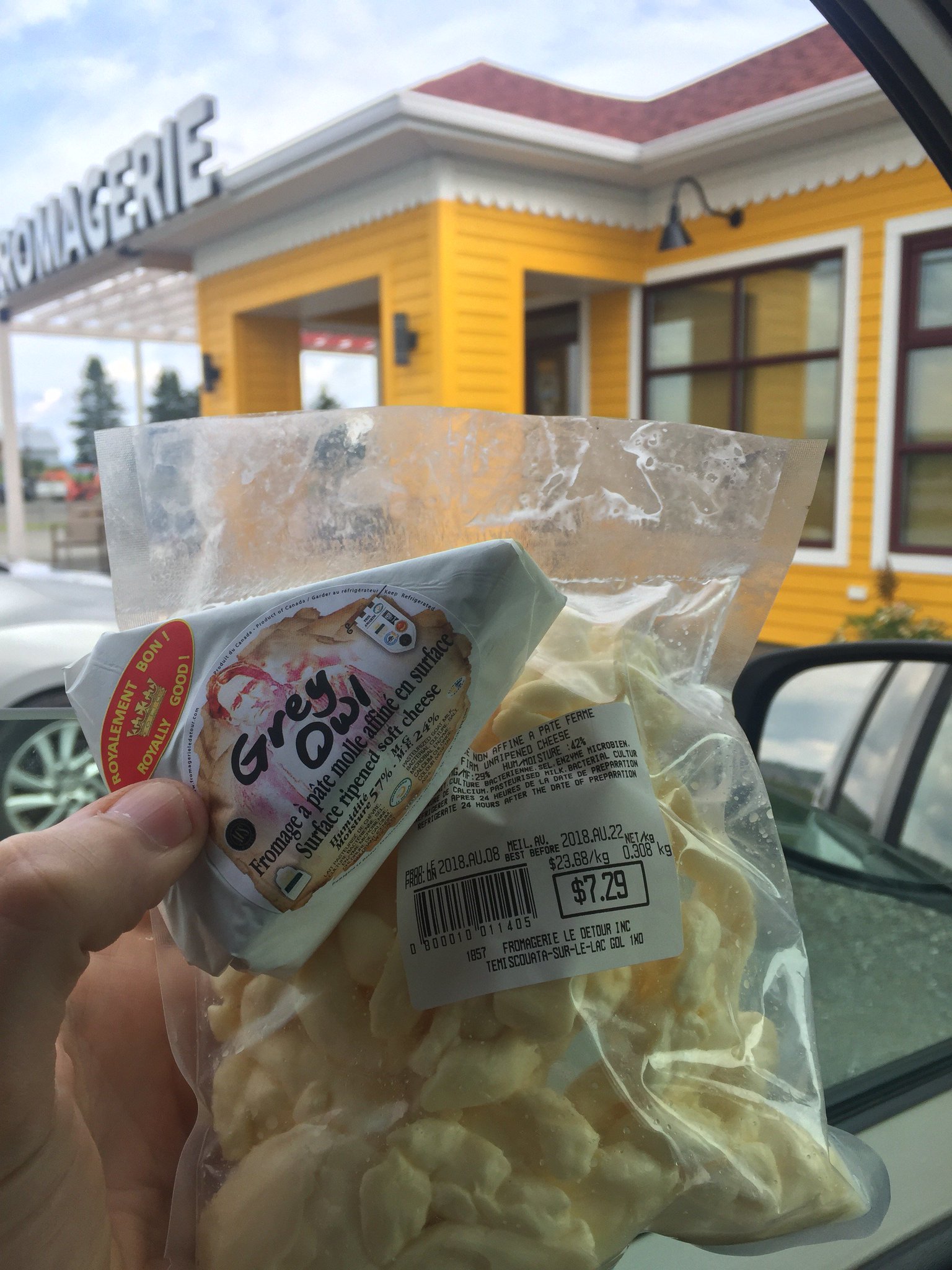 Lunch with my PhD advisor at McCrackens Landing on beautiful Stony Lake. I drove, he sailed. No e-boats in sight, but the Tesla charging station & propane tanks evoked @awatson8381's work in #envhist#energyhistory
---
From Twitter:
2018 Postcards from the Field
The following two tabs change content below.
Professor of History at Bucknell University in Pennsylvania, where I revel in Canadiana and environmental history. Also a lover of exploring, maps, Jane of Lantern Hill, and Scandinavia.
Latest posts by Claire Campbell (see all)